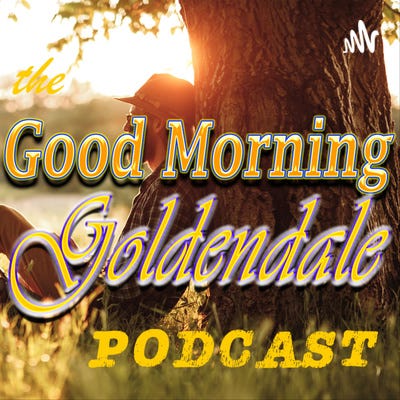 Jan 27, 2022 • 49M
Ep. 46 - Following The Clues: Monkey Business (Pt 2)
Resistance is the spice of life. We need to talk about what's really going on. It's time to face what we're up against. There's a small group of people trying to take over the world by luring the fools into traps. Don't be fooled! Listen to The Torch Report daily to get the "truth you can trust" and stay wise to all the lies! The Torch Report = Intelligent perspectives for curious people. You'll want to SUBSCRIBE so you don't miss out and please don't forget to share!
This is a deep dive into information that you may find disturbing. 
In Episode 45 – MONKEY BUSINESS – I had mentioned DARPA, BARDA, and the suspicious connections between current events and their stated goals. However, there was not sufficient time, nor was I properly prepared, to thread all this information together. In today's podcast, we will follow the clues that were revealed in the news about lab monkeys escaping in Pennsylvania.
Taking a step back in order to broaden the scope of perspective, here we will consider several relevant but little known facts — and discuss the potential implications of this information.
Food for thought:
This powerful technology, the ability to use modified viruses to self-disseminate specific gene-altering genetic code throughout a population, has significant implications. The question is: Can it be used on humans?
Here's where it gets disturbing:
Let's take a minute and come up for some air. What's really going on here? How does any of this disturbing information relate to monkeys on the loose, or the covid pandemic?
Let's take it one step at a time:
1st)  We now know that it is possible to covertly release a genetically modified virus that can self-disseminate throughout the population.
2nd)  We know that these viruses can be modified for immunization, sterilization, and even very specifically targeted genetic modifications.
3rd)  We know that powerful people have been considering how to use these technologies, perhaps even planning to use them, to modify and control human populations for at least 16 years.
Now, it's worth pointing out a few other dots that connect to the Gates Foundation:
There is much more that could be said about these crooks, but I want to focus on how this relates to the topic at hand. In order to thread this together, we need drill down on a hypothesis of underlying intent. To do so, we need to pull into the conversation the UN, World Economic Forum, and other proponents of global government.
In this vein, key points to consider include:
To understand the connection of these revelations, notice the underlying theme of population control.
If the greatest threat to humanity is the human population — which has doubled since the 1960's — then global leaders must be ready to take drastic action to correct the course of history. If human beings completely destroy the planet, everyone dies and we all lose. This is a firmly held conviction in many circles.
Now, as a side note, we might point out that the entire world's population — all 8 billion of us — could comfortably fit within the great state of Texas, with room to roam and grow crops. However, that is not the point.
What we find, when connecting all the dots, is a convergence of concern and capability. Those who are concerned that humanity will destroy the planet, have been obsessed with population control for decades. Under the banner of Sustainable Development, driven by the fear of destroying the planet, plans have been in put in place to control the human population by any and all means necessary.
To that effect, the advent of novel technologies, such as self-disseminating vaccinations and covert genetic modifications, has opened a plethora of options that were never before possible. While there are many starry-eyed optimists who see these inventions as a means to cure disease, extend life, and enhance our humanity, the predictable aspects of human nature portray a different scenario.
Which brings me back to FunVax project — which, by the way, has proceeded with testing that includes aerosol release of the modified virus, and testing on both mice and monkeys — and the inherent potential for evil-doers to do evil things, under the presumption of good intent. Thus, as intelligence would rightly anticipate, these modern advancements may very well be used against us — deployed with the belief that it's for our own good.
Perhaps now you understand why the escape of CDC lab-monkeys caught my attention, and why I struggled to connect the dots and present a comprehensive picture of what might actually be going on. The technologies exist. The intent exists. And if there has been one over-arching lesson of the last two years, its' that anything is possible.
What do you think?
For links and references, please read the full article at GoldendaleMatters.com