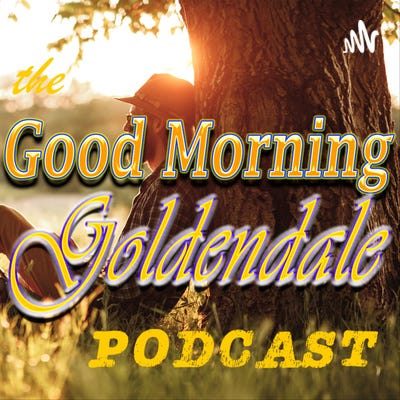 Dec 27, 2021 • 18M
Ep. 23 - What Will The Future Hold?
Resistance is the spice of life. We need to talk about what's really going on. It's time to face what we're up against. There's a small group of people trying to take over the world by luring the fools into traps. Don't be fooled! Listen to The Torch Report daily to get the "truth you can trust" and stay wise to all the lies! The Torch Report = Intelligent perspectives for curious people. You'll want to SUBSCRIBE so you don't miss out and please don't forget to share!
Here we are, in the final five days of the year 2021. How are you doing?
'Tis the season to reflect on where we've been, and where we're headed. How's business? How's family? How's your health? How's are you doing on the inside? How are you feeling about the future?
The truth is, these are trying times. The covid crisis is unrelenting, as the latest strain crushes any hope of returning to normal. According to Dr. Fauci, we shouldn't even be considering taking off masks -- which means you may never be allowed to breathe freely again, at least not without permission.
Of course, all of these draconian orders are done under the auspice of health and safety. Officials are wanting to "play it safe" so that the health care system doesn't collapse. Apparently they are less concerned about the collapse of society and the American way of life... in fact, on might speculate that is goal.
Meanwhile, the gestapo is back at it, once again entertaining the idea of going door-to-door with government funded Vaccination Squads. According to government officials, the mood "is hardening" against people who refuse to be vaccinated, and president Biden has told the unvaccinated that patience is wearing thin.
Reflecting on current circumstance can be sobering. It can be disturbing. However, if there is any hope to reign in an out-of-control government, we have to face this enemy head on. We have to talk about these issues, and remind people this is not okay. Is this what we want the rest of our life to look like?
Enjoying the podcast?
Please Like, Subscribe, & Share!