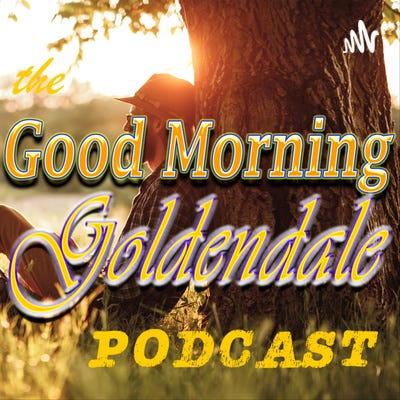 Dec 14, 2021 • 20M
Ep. 16 - Another Smack In The Face
Intelligent views on headline news.
It's happening Left and Right: Leaders are being seduced by lies.
How else can we explain what plays out in everyday politics? From the school board to the city council, from San Fransisco to Goldendale, Washington, elected leaders are high on their own power. Gone are the days of our leaders actually listening.
To the point, last night's school board meeting was a repeat of the local status quo:
They hold the meeting at a different time than normal, at 5pm instead of 7pm. For the record, the meeting was over before 5:30pm -- the time that most people get off work. In effect, they minimized attendance on a whim. **Remember when asked about why they were no longer meeting in person, the answer was, because they didn't have to.

Because the meeting was held early, they could not review any financial reports. That means no public disclosure -- unless some super concerned citizen was inclined to sleuth around the internet or reach out the district for details. However inconvenient it might be, my bet is that they are banking on this being another barrier to meaningful engagement.

The Board unanimously approved the  35 policy documents in less than a minute, without any public discussion. Why? More on that in a moment.
Based on my personal experience, it appears that the Goldendale School District really has no inclination to listen to concerned parents in the local community. They waved principal's reports, which conveniently allowed the board to side-step the recent threat of a school shooting. They did not report the current COVID cases, or the number of kids missing school because they are being quarantined.
Instead of substantive conversation about issues that parents are concerned with, District leadership talked about state funding, WSSDA legislative priorities, and how GREAT everything is. Today, I am going to place their behavior in a broader context and present a contrasting perspective.
Enjoying the podcast?
Please Like, Subscribe, & Share!